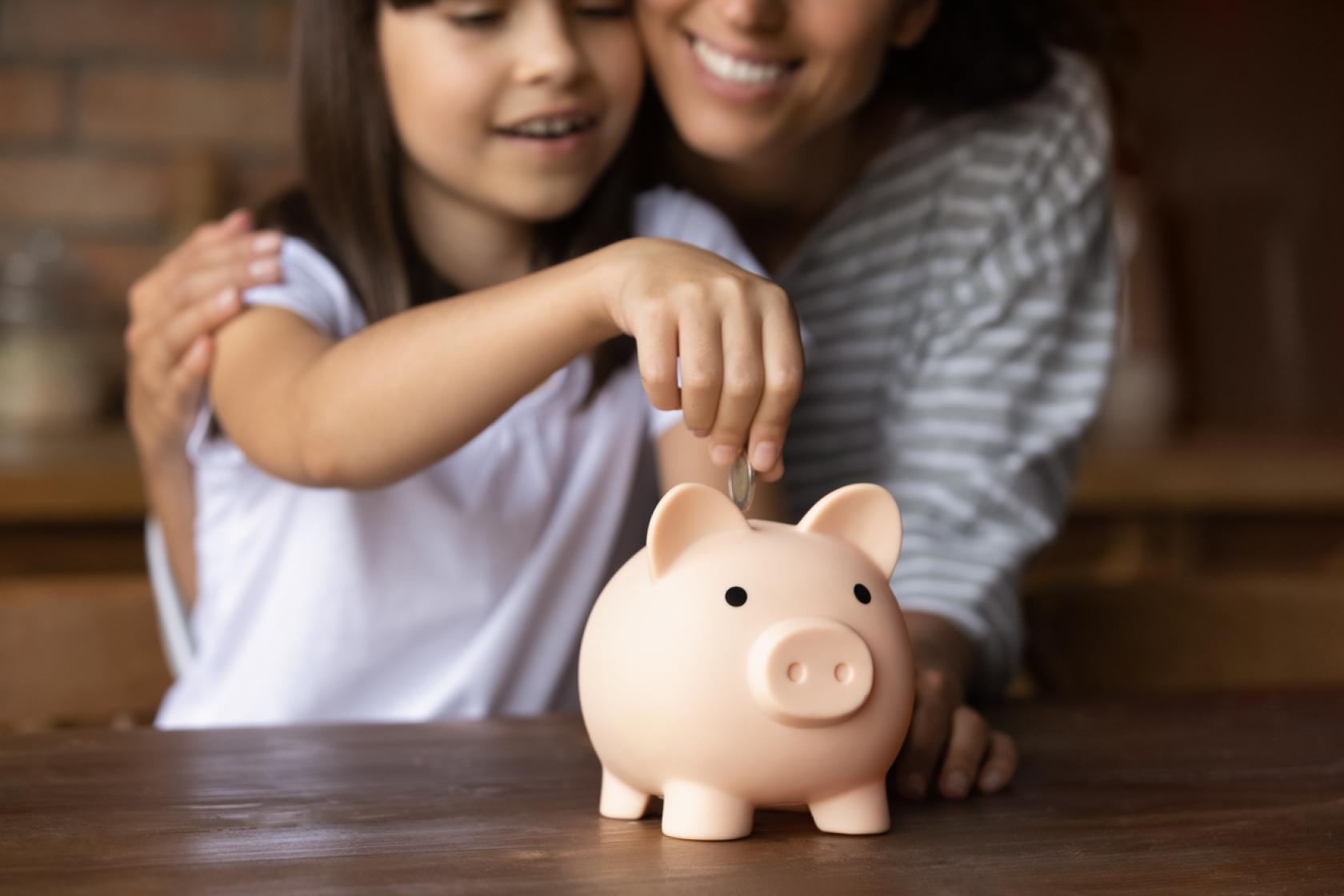 Layout canvas
You can start saving today with no minimum contribution.
Opening a 529 account and making your first contribution is easy. You can open an account online or fill out a paper application. In either case, it only takes about 15 minutes. If you would like to discuss the account opening process just call us at 1-877-337-5268.
Who can open or contribute to a 529 Plan? Anyone!
Parents
Grandparents, relatives and friends
Anyone who wants to support a loved one's future education
Family members can open 529 accounts for their relatives. With a few basic facts about the beneficiary, they canget started.
The Education Plan® is flexible too. If one child in a family doesn't end up needing 529 savings, the money can typically be transferred to another eligible family member without tax consequences.
Before you open an account, decide how you want to contribute. You have a lot of options:
Send a check – just write a check and mail it with a contribution coupon and we'll deposit the funds into your account. You can send checks as often as you like.
One-time electronic funds transfer – you can make a transfer from your bank account.
Automatic Investment Plan (AIP) – schedule recurring contributions from your bank account. It's the easiest way to save. Set-up is simple.3
Payroll contribution – if your employer offers it, you can make a contribution to your 529 Plan directly from the pay you receive from your employment.
Rollover/transfer from another 529 Plan or Coverdell Education Savings Account/Qualified U.S. Savings Bond – transfer funds from other eligible accounts or investments. We're happy to help. 
As your student grows, so could your 529 account
Money in a 529 Plan has tax advantages, is professionally managed, and may benefit from the power of compounded growth. Compounding means that any income earned on your investments in the account has the potential to generate additional income in the next year and each year thereafter. Earnings are automatically reinvested and help the account grow faster.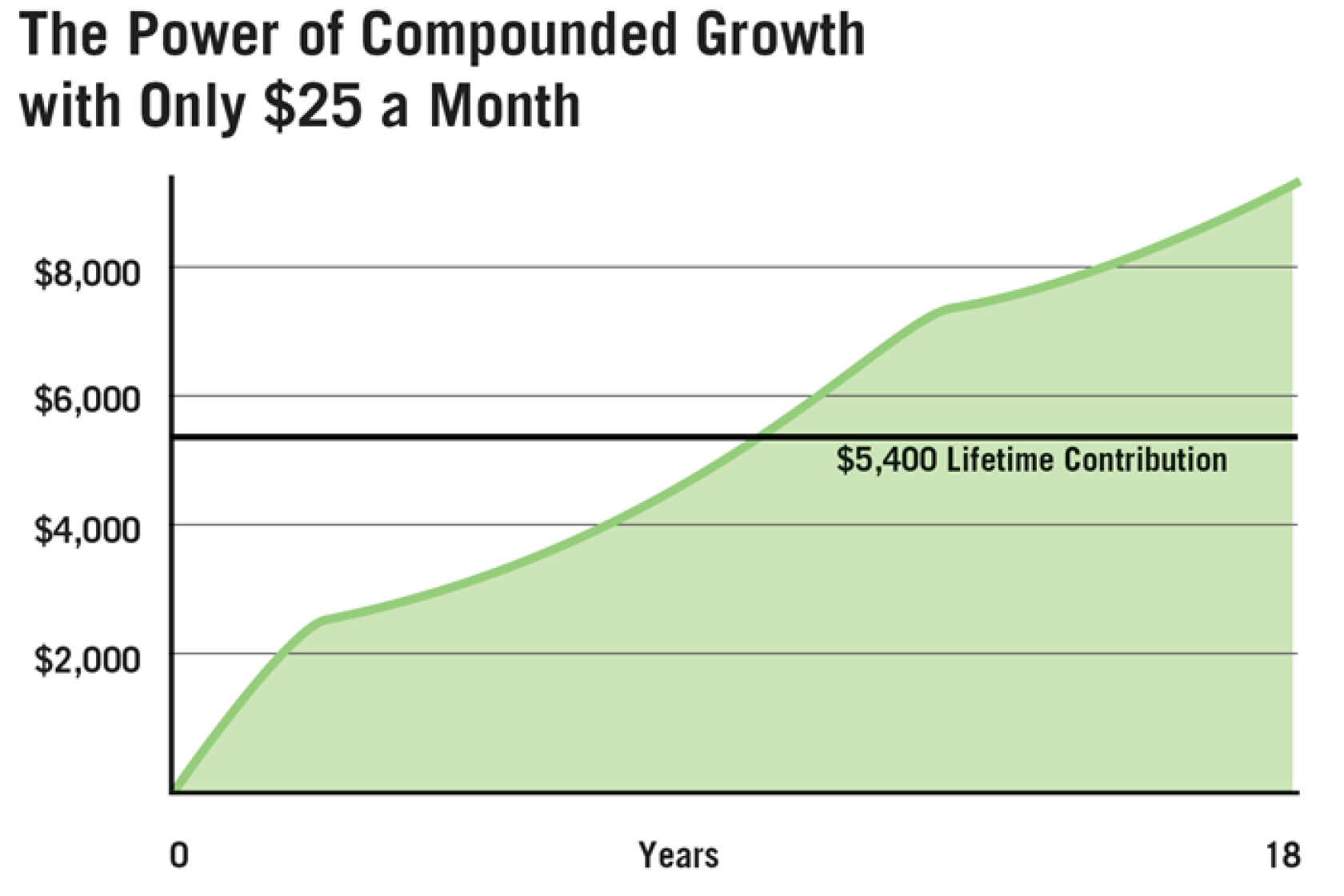 This hypothetical example assumes a 5% annual rate of return on a $25 monthly contribution into a 529 college savings account over 18 years (total lifetime contribution of $5,400). When compounded every year at the same rate of return, the account could grow by 64% and be worth $8,730. The extra $3,330 is the benefit of compounded growth. This chart is for illustrative purposes only and does not represent the performance of any specific account or investment and does not reflect plan costs or sales charges that may apply. If such costs or sales charges had been taken into account, returns would have been lower.
Systematic investing does not assure a profit or protect against loss in declining markets. Before investing, investors should evaluate their long-term financial ability to participate in such a plan.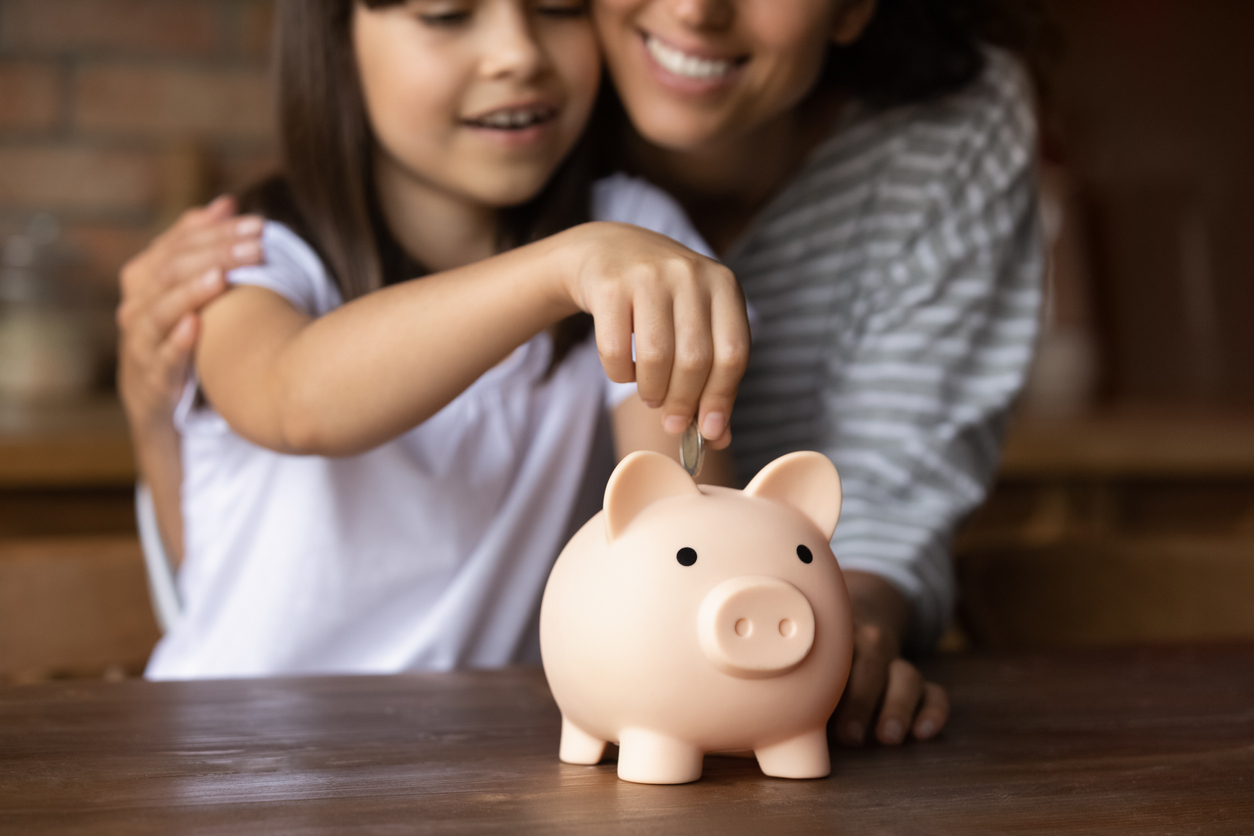 Recent Articles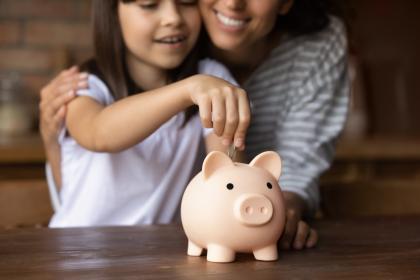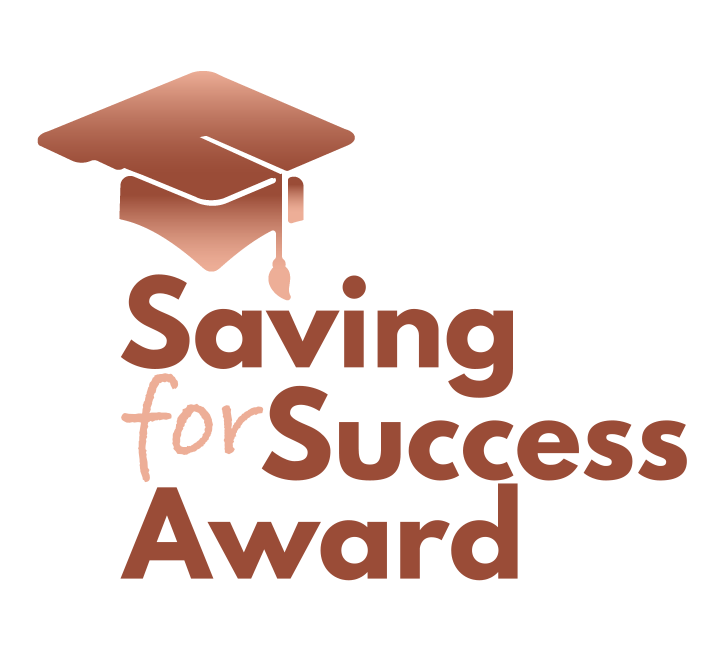 A College Savings
Award Program
The deadline to apply for the Saving for Success Award is December 21, 2022.
APPLY NOW